Get in touch
Located on Port Macquarie's most historic road, you get to the vineyards via John Oxley Drive then turning at the Innes Lake Vineyard sign into The Ruins Way.
If you have questions or comments, please get a hold of us in whichever way is most convenient.
Phone: 02 65811332
Email: wineandine@littlefishcafe.com.au
Opening hours: 10-4pm 7 days, except some public holidays.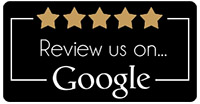 Follow us to keep up with what's happening at Little Fish!